Catching the Northern wind in their souls, Hans Kennemark, Leonor Palazzo and Hannu Kella are here to tell you their story, their music, subtle and wild. With nothing else than a fiddle, a five-row free-bass accordion and a five-string cello, you will feel Scandinavia's deepest roots in a modern encounter.
Hans Kennemark • Hannu Kella • Leonor Palazzo
US Tour in June!
We'll be visiting many states and wonderful venues and festivals very soon! Take your calendars, and we hope to meet you on the way!
More info: Calendar.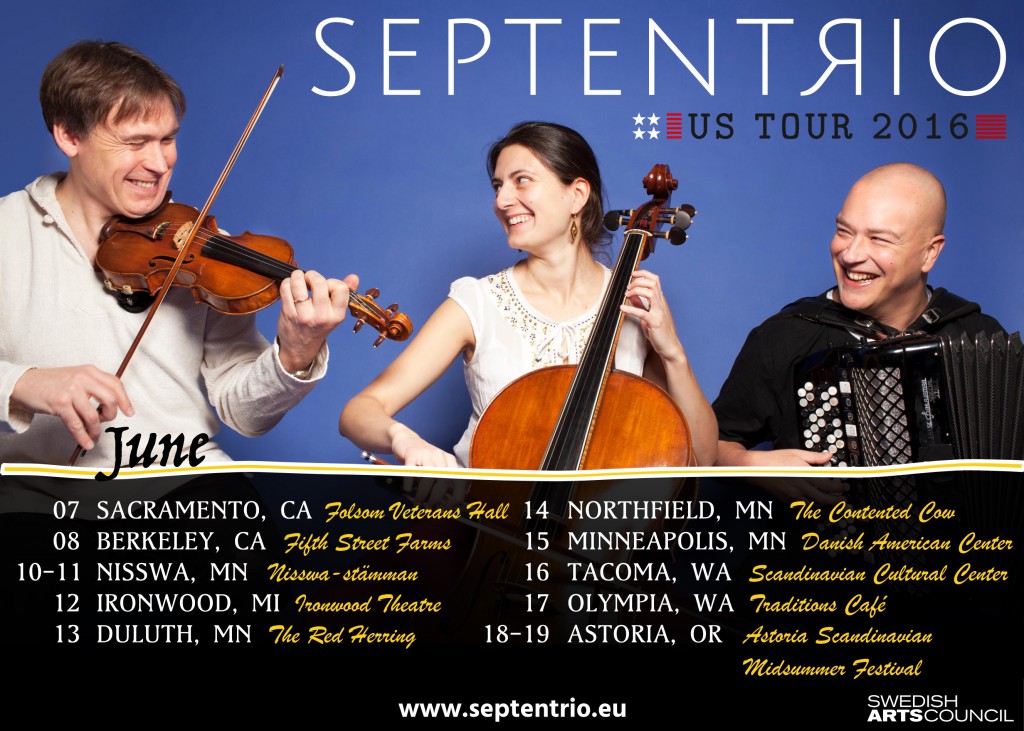 Some music just for you…